Autumn has always been a tricky season, here. It is never the same from year to year. Sometimes it stays hotter for longer than it should (like the month of my sister's wedding, where we baked in 90+ degree weather at the end of September), sometimes colder, and sometimes, like that last bowl of porridge, the season is just right.
This year has been the colder variety. It has rained nearly every week, beating the leaves off the trees right as they're changing color. It has washed away all traces of summer and left us with a soggy mess in place of the warm days we still expected to have. It's an unwelcome reminder that winter is just around the corner and that soon everything will be hard and bare.
But no matter what our weather is like, every year for a few brief weeks there is a short vivid burst of life as the seasons swing from one to the next. On one of the rare sunny days we've had so far, I decided to take my camera and catch a few such beautiful things.
Asters are everywhere here. If left unchecked, they grow in huge clouds of purple and white flowers. This year they overtook our pasture and ringed our pond until you can't even see the water. Butterflies and bees love the flowers. I spent half an hour stalking butterflies through the asters, trying to sneak up on them without disturbing them.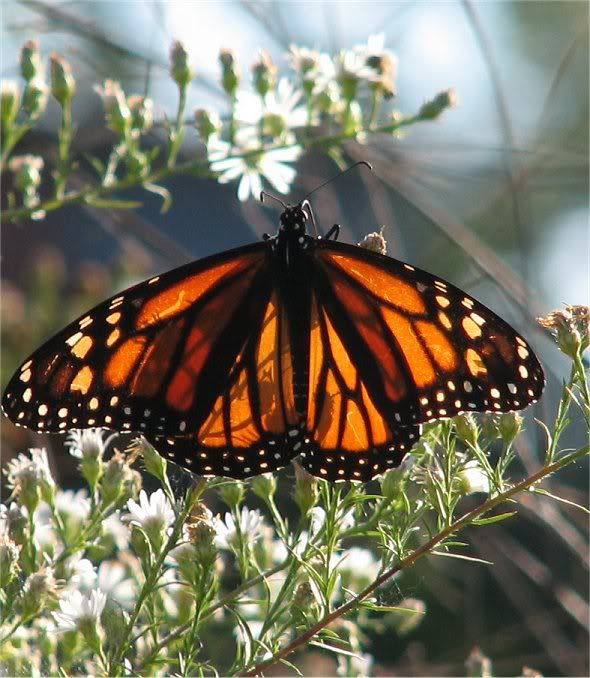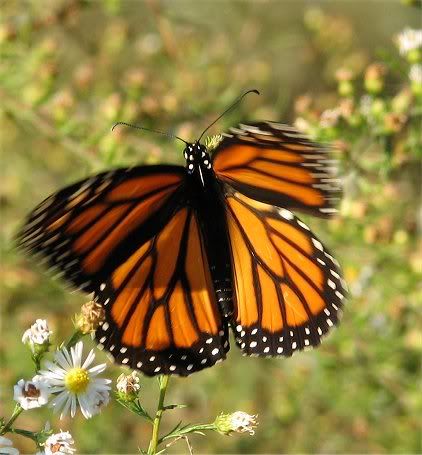 My goat was tethered near the biggest bunch of asters, and he apparently disapproved of me paying so much attention to the butterflies, and so little attention to him.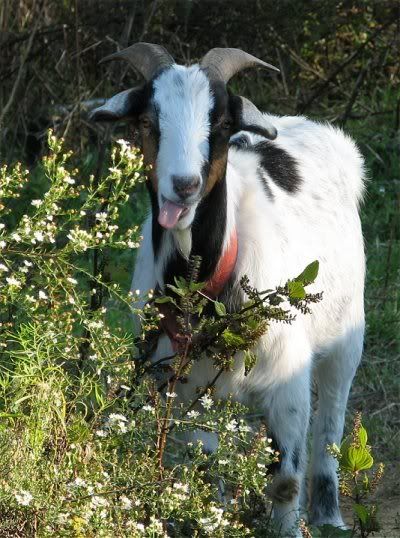 The trees looked promising this season until the rain took its toll. They are rather less spectacular now, since most of them have been stripped of leaves save for the lowest branches.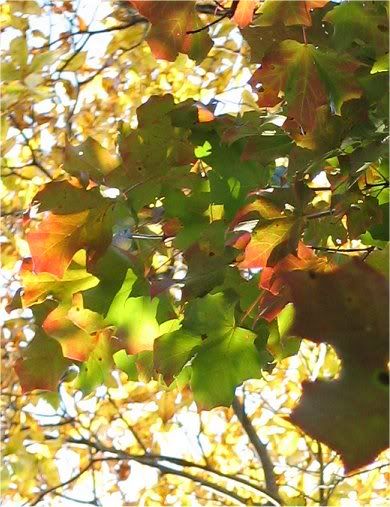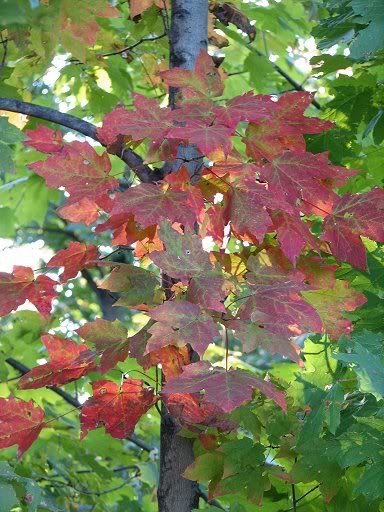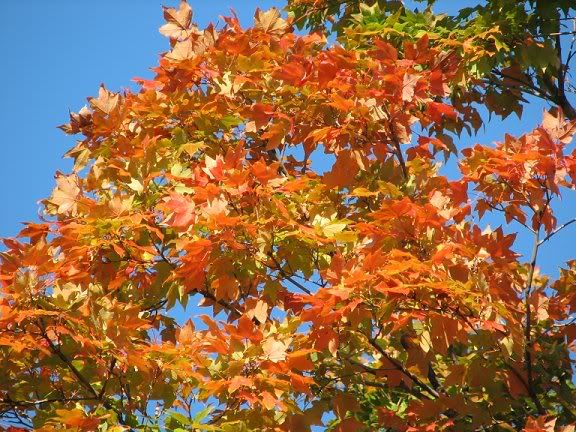 Then I stumbled across the tiniest maple tree that was all decked out: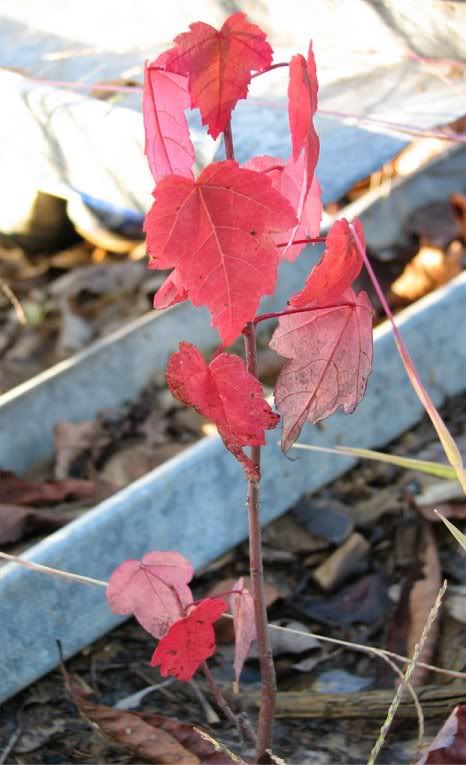 It was barely five inches high. I hope the little guy grows until eventually it becomes as big as the other maples in the yard.
A few years ago a huge old tree was ripped up by its roots during a bad storm. The crater its roots left behind turned into a small pond that is largely populated by frogs. I never can sneak up on the frogs. Unlike the butterflies, they always know I'm coming and before I even come into full view of the pond I hear little croaks of alarm and then splashing plops as they jump into the water.
I did get some pictures of the maple leaves floating in the pond, even if the frogs eluded me.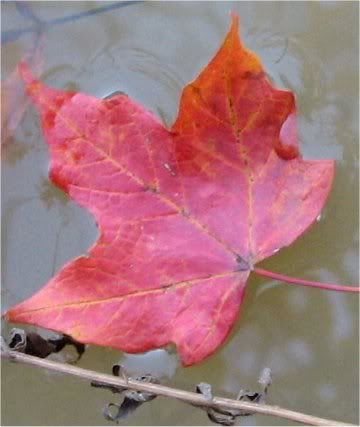 Last but not least, we have the true harbinger of the changing season. We always have a lot of crows around, but in autumn they become overwhelming. You can't step outside without hearing them cawing in the trees.